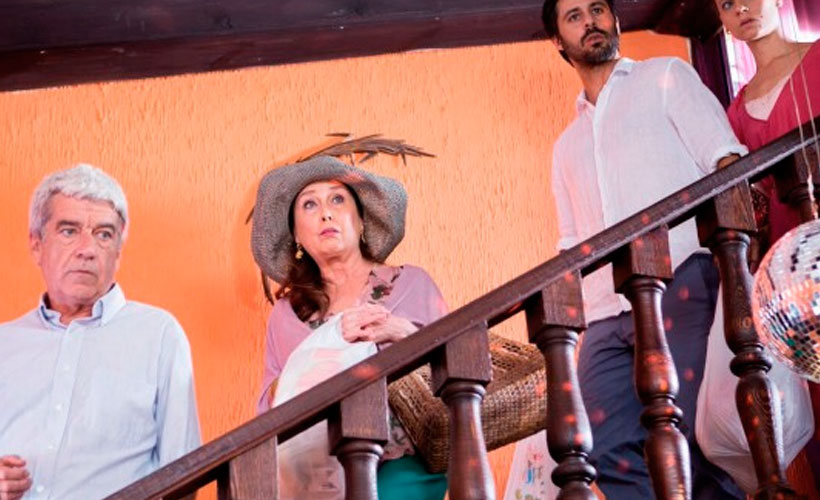 Foto: © Julio Vergne
We Need To Talk, the new comedy directed by David Serrano starring Hugo Silva, Michelle Jenner, Verónica Forqué, Óscar Ladoire, Ernesto Sevilla and Belén Cuesta is set to be released on 26 February.
Hugo Silva and Michelle Jenner join forces once again after a decade of not working together to play Jorge and Nuria, the main characters; Véronica Forqué and Óscar Ladoire play her parents, who would do anything for her, while Ernesto Sevilla and Belén Cuesta are their friends, the kind that every tangled up comedy needs.
The screenplay is the work of David Serrano himself (with other work including The Wrong Side of the Bed, Soccer Days, Hoy No Me Puedo Levantar, Venus in Fur, and Lluvia Constante), together with Diego San José (Spanish Affair 2, Spanish Affair 1, Lovestorming, Friend Zone).
We Need To Talk is produced by Atípica Films and Atresmedia Cine, in collaboration with Atresmedia and Movistar+. Broadcasting in Spain is entrusted to Warner Bros. Pictures Spain.