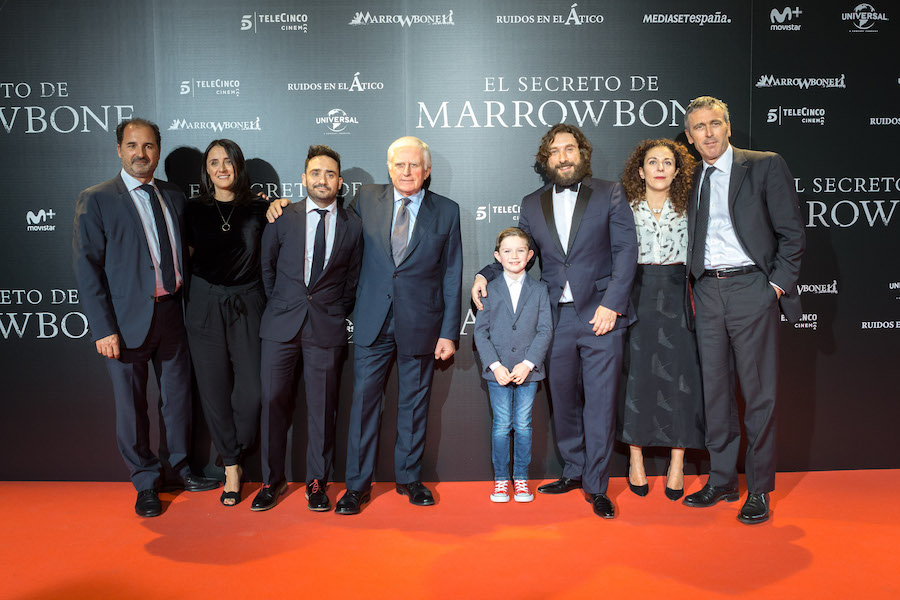 El secreto de Marrowbone, el debut como realizador de largometrajes Sergio G. Sánchez (guionista de "El Orfanato y "Lo Imposible"), se podrá ver desde hoy en 460 salas españolas tras su paso por los festivales de Toronto, San Sebastián y Sitges.
La película está protagonizada por Anya Taylor-Joy ("La bruja", "Morgan", "Múltiple") quien actualmente acaba de rodar la nueva entrega de "X Men: The New Mutants", George Mackay ("Captain Fantastik", "For Those in Peril"), Mia Goth ("La cura siniestra", "Nymphomaniac. Volumen 2"), Charlie Heaton ("Stranger Things", "Presencia siniestra") quien también participa en "X Men: The New Mutants" y estrena hoy también la segunda temporada de "Stranger Things", Matthew Stagg ("Macbeth") y Kyle Soller ("The Keeping Room", "Anna Karenina").
Una película producida por Belén Atienza, Álvaro Augustin y Ghislain Barrois, y con J.A. Bayona como productor ejecutivo, que se vistió de largo en la Gran Vía de Madrid en una premiere a la que no faltó nadie.